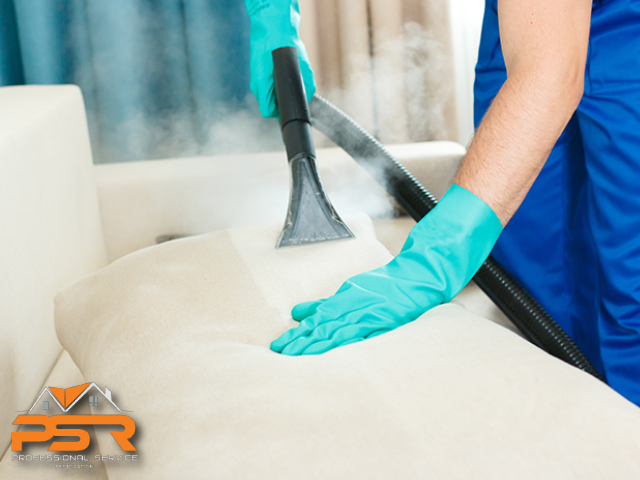 Upholstery Cleaning Services | PSR Carpet Cleaning, a local company, provides professional upholstery cleaning services and much more. Contact us today for a free estimate.
Upholstery Cleaning Services | Top-Notch Technicians
Upholstery cleaning services play a crucial role in maintaining the cleanliness and longevity of your furniture. Understanding the various fabrics, stains, and solutions is essential for effective cleaning.
Diversity of Fabrics
To begin with, it is important to comprehend the diversity of fabrics used in upholstery. Fabrics such as cotton, linen, silk, wool, and synthetic materials have different properties and require specific cleaning techniques.
Removing Stains from Cotton
Cotton is a widely used fabric in upholstery due to its durability and comfort. However, it is susceptible to staining, particularly from oil-based substances. For instance, using a mild detergent and warm water can effectively remove most stains from cotton upholstery.
Gentle Care is Essential for Linen
On the other hand, linen is a delicate fabric that requires gentle care. To maintain the beauty of linen upholstery, it is advisable to vacuum regularly and spot clean any spills immediately. Professional upholstery cleaning services can also provide effective solutions for stubborn stains on linen.
Dry Cleaning is Preferred for Silk
Silk upholstery is known for its luxurious look and feel. However, it can be challenging to clean due to its delicate nature. Dry cleaning is the preferred method for silk upholstery, as it minimizes the risk of damage and ensures a thorough clean.
Cleaning Process of Wool
Wool is a durable and resilient fabric commonly used in upholstery. It is naturally stain-resistant to a certain extent, but spills should still be addressed promptly. Blotting the stain with a clean cloth and using a mild detergent can effectively remove most stains from wool upholstery.
Keeping Synthetic Clean and Fresh
Lastly, synthetic materials like polyester and nylon are widely used in upholstery due to their durability and ease of maintenance. Vacuuming regularly and using a mild detergent solution can help keep synthetic upholstery looking clean and fresh.
Upholstery Cleaning Services | Complete Customer Satisfaction
Services:
Upholstery Cleaning
Area Rug Cleaning
Air Duct Cleaning
Residential Cleaning
Commercial Cleaning
Restoration
Tile and Grout
Water Damage Restoration
Fire Damage Restoration
Carpet Cleaning
Mold Remediation
Emergency Service
Winner of 2020 Best Carpet Cleaning Miami
Rated #1
Excellent Reviews and References