Miami fire damage restoration
"Mike is an honest and caring professional with a trustworthy team.  I retained them for restoration services after fire damage impaired the structural integrity of my home"
Ryan E.
Get a Free Quote
Fire damage restoration in miami
No one should experience fire damage in their home. Fire can be very devastating for you and your family. The effectiveness of Fire damage service is maximized when putting the timing as a top priority. Once the fire is out the fire restoration time is immediate in order to salvage as much content or fixtures as possible.
If you experience a fire damage, don't hesitate to call us 24/7, our team is set for emergency fire damage restoration in south Florida.
PSR is one of the most experienced fire restoration company in south Florida.
The first 24 Hours are Crucial
A fast response is crucial for halting the ongoing fire damage process caused by the smoke and soot acids. These acids can do huge damage to a building's structure and the content inside. Our expert fire damage technicians arrive at your location, immediately they assess and inspect the damage and provide you an accurate, complete and fair estimate for the repairs needed to restore your home.
Who should you contact
You should be contacting a fire damage restoration company that offers emergency services and has technician available immediately due to the urgency of this matter. These companies will come out to your home quickly and immediately provide support and guidance. It is extremely important that you contact only companies that offer emergency service to turn your fire damage to a fully restored home.
The Clean Up Stage
The clean-up stage takes place after everything has been secured. The fire damage restoration service will start cleaning up smoke, and soot in the property. Be prepared that after a fire the rooms in your home will look dark and charred. The fire restoration service cleans up all the fire damaged areas to help your home look as normal as is possibly can.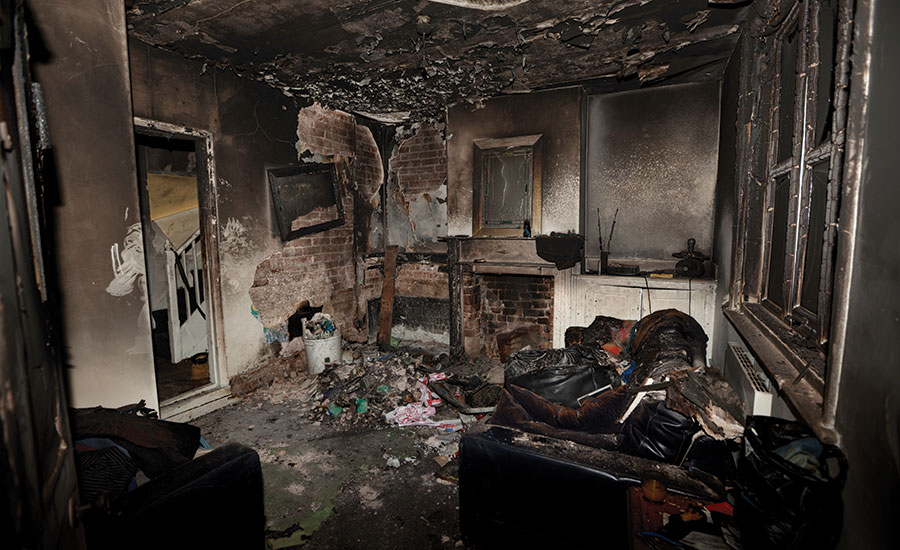 We Serve Fire damage restoration in the Entire South Florida
From Miami to Palm Beach we offer all our services to our south Florida customers
Satisfaction Proven!
Ask Our customers
"PSR Helped me through really tough time when a room in our house caught on fire and we needed to restore it. They came right away and guided us through the whole process till they were done. They always kept us in the loop and Mike was absolutely amazing".
Sheilah N
"I cannot explain the helpless feeling when your house catches on fire. Thank god for Mike and the PSR team for restoring our house. My wife thinks he's an angel sent to our family. "
Thomas M.
Get in Touch
contact@psr-fl.com
Open Hours
8am – 6pm Everyday
Our Office
223 E Flagler St,
Unit 306A
Miami, FL 33131
Check out also our carpet cleaning services in: