Mold damage is no joke
Thinking of customer safety and health above all is our main goal
"I had terrible water damage in my attic which led to some molding These guys were able to fix it quickly and did it for a very reasonable price that you can't beat anywhere else! All of their employees are very friendly and accommodating! "
David T. Palm Bay
Mold Remediation
Thinking of customer safety and health above all is our main goal
"I had terrible water damage in my attic which led to some molding These guys were able to fix it quickly and did it for a very reasonable price that you can't beat anywhere else! All of their employees are very friendly and accommodating! "
David T. Palm Bay
Mold remediation
First step is the call us at (855)777-6280. We will ask you the right questions over the phone to help us have an initial information of the situation and the equipment we need to bring with us for the inspection.
Mold assessment – Our technician will assess the visible mold and will also look for mold which is hidden from plain view. We use our cutting edge technology to detect all the mold and test it so we can eliminate the whole problem.
Contaminating the mold – We take measured steps to ensure mold is contaminated. We use negative air chambers procedure when necessary to prevent mold spores from spreading.
Air filtration – Our filtration system is able to capture the mold spores in the air, preventing the spread of airborne mold spores.
Mold removal – It always depends on the severity the situation. We use antimicrobial and anti fungal treatments that eliminates mold and helps prevent new mold from forming.
Cleaning your belongings – We use extreme measured techniques to verify that your house and your belongings are disinfected and sanitized from top to bottom.
Restoration – Depends on the mold found and the quantities we might have to remove some building materials such as subfloors and drywall. We are prepared to do the full repair, replacing the drywall and repainting so it would look just the way you remembered it.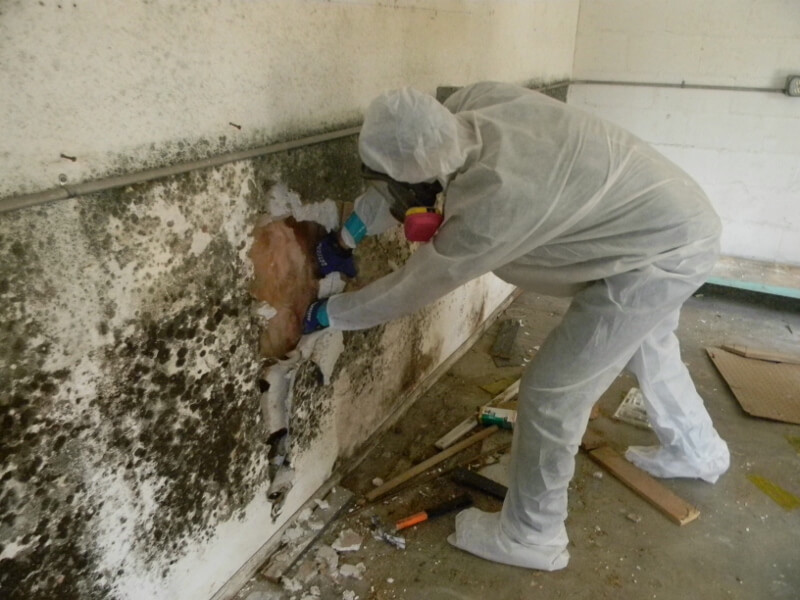 What is mold?
We can find mold almost everywhere, inside our residences and outside so it's practically impossible to remove all mold. Here are some facts about mold:
-Mold spores float in the air and they can enter your home through any opening in the house such as windows, doors and your ventilation system.
-Mold spores are fed by moisture and they colonize when there are exposed to water source.
– The water and moisture must be treated first before any treatment be made to eliminate the mold.
– Mold usually produces sharp scent, in many cases you can follow the smell to find the mold source.
– High indoor humidity supports the growth of mold.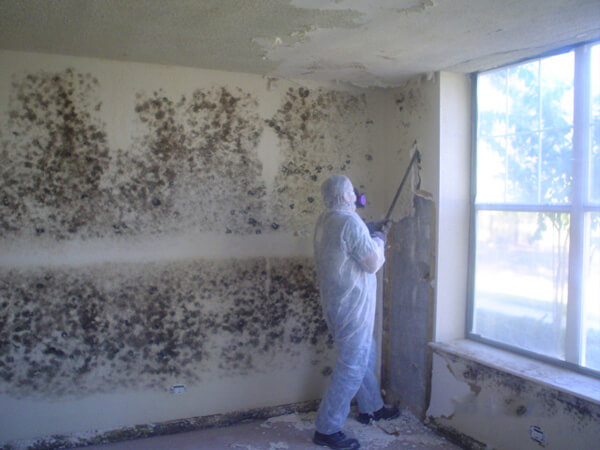 Testing for mold
There are a few ways to test and analyze mold. We use the most common and effective way which is called the spore trap sample. It works by air passing through a spore trap sampling device. Most of the particles in the air adhere to the sticky surface and captured on it. Mold spores are also captured on this sticky surface inside the spore trap.
The spore trap is opened in the laboratory and then examined for the types and the quantities of the mold spores captured by the testing device.